Everyone says Facebook is the place to be if you're in network marketing. So why isn't working for you? Why aren't you making sales from all of these people on your friends list and timeline?
Maybe. Just maybe… You're not doing right. And that's okay. We can fix it.
Here's a step by step guide to get more leads and sales for your health and wellness business from Facebook:
The first concept you must understand is to
BE YOU and BRAND YOU.
When you become the Facebook commercial for your business, you get ignored just like commercials that interrupt your favorite show on network television. You didn't tune in to Walking Dead to buy Tide Detergent.  You're relaxing, expecting to be entertained.  The experience is the same on Facebook. We all log in to Facebook to relax and be social, inspired, and entertained… not to buy weight loss pills. So keep being social on Facebook. Keep living your life out loud. That's what we want to see! But how will that get you more sales? Read on…
More leads and sales for your health and wellness business from Facebook…
Be a Product of the Product, and incorporate it into your lifestyle and brand.
Your brand is developed by every posts you release to the world. If your business is a part of lifestyle and you showcase it to the world, it automatically becomes a part of your brand. If drink Lean Green smoothies everyday. Show it in some of your pictures. Talk about in some of your posts. But don't let the company steal your shine. HUH?
Don't show labels and brands. This is YOUR show.
Create curiosity with your pictures and posts to force people to wonder and ask questions about what you have and what you're doing. How did you lose so much weight? How did your skin get so clear?
GET LEADS FOR YOUR BUSINESS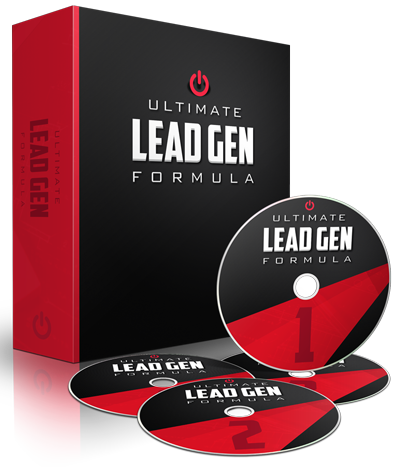 Get 30+ Quality Leads PER DAY for ANY Business: High-Converting Sales Funnels & Top-Secret Lead-Gen Strategies EXPOSED
Share your story.
Talk about your journey…. your pains and your gains. Let people connect with your path. Let them feel your victory so they desire their own. And ask if they want to know your secret? They do.
Become the 'Go To Girl/Guy'
This is where you establish your authority in the industry.  If you have attain more knowledge than the average bear in a particular area related to your industry, share what you've learned. You can even create a lead magnet relative to what you have to offer.  If you're promoting Get Smart Shake, you could make a pdf list of 10 ways to increase your brain capacity… and it just happens that 6 of those tips include taking vitamins that are already in your shake! Now you just use that list to point to the shake! So not only are you collecting leads by giving away your list, you're making sales on autopilot! How sweet is that?
Need more examples?
Check out this Facebook Live where I go into a bit more detail.
And there you have it… more leads and more sales for your health and wellness business from Facebook!  If you got value out of this post, do your colleagues a favor and share it on social media. Also leave a comment below or connect with me on Facebook.
Peace & Love.
THE TOP EARNER FRAMEWORK?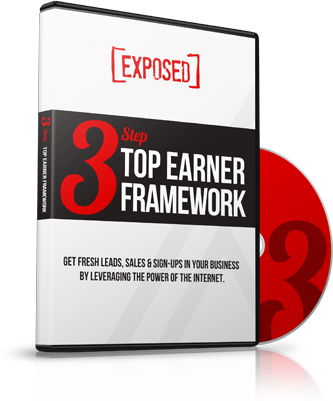 FINALLY Unlock the 3-Step Framework and Learn How to Get Fresh Leads, Sales & Sign-Ups in YOUR Business Leveraging the Power of the Internet.
Also check out "How To Get More Leads And Sales For Your Health and Wellness Business From Facebook Part 2: Facebook Challenges" for even more tips!
Comments via Facebook
comments