As we established before, we don't want to post our products and business opportunities all over our timelines.  Social media is designed to be a social experience.  You can improve your whole social media presence by switching to better posts. Here are some tips to help you still produce results in a social setting without sticking out like a sore thumb.
6 Tips To Better Posts
Your post should always join into the social conversation versus interrupt it.  Instead of becoming the timeline commercial, prompt your viewers to LIKE, CLICK, SHARE, etc. Not BUY or JOIN.  Stick with the vernacular of the setting.  It's kinda like joining a English speaking conversation speaking Russian.  What?! Just like you go to the kitchen or bathroom during commercial breaks, your viewers' mind check out for a second when your posts come through.
Be a real person. You know how you call a company and it's obviously an automated system on the line… Ugh! Don't let that be you.  Find a happy medium between professional and personal.  Be real and show your personality, but still deliver value.  Videos are great way to let people get to know you.
Post pictures.   People are lazy.   A picture is worth a thousand words. If you can get your point across in a picture, definitely do that.   Images get more shares.  Hence, the birth of Instagram.

FREE LIVE TRAINING THIS WED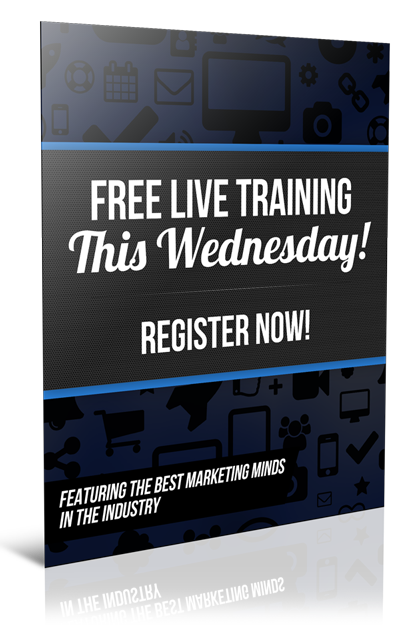 LIVE webinar with a 6-Figure Earner this Wednesday! Get strategies to help YOU get more leads & Profit in YOUR Business
When you do write, be short, colorful, and helpful.  Write things that people will want to read.  Be informative and entertaining at the same time.
Quote images are a great way to kill two birds with one stone.  Say what you need to in a few words on an image.  Quote images are also great because they're inspiring, easy, and share worthy.  Don't forget to include your subtle logo.
Lastly, people love candid, behind the scenes posts.  If you're posting work, work, work, ever-so-often post your work prep.  What do you do to get prepared.  For heaven's sake, not your shower pics! The just before perfection posts.  For example, say you have a speaking engagement, post your no more jitters breakfast or a what should I wear poll… That's always fun!
If you've already flooded your timeline with products, before and after's, and money stack opportunity posts, it's okay.  Work in the now.  From this day forward, I'm getting better and better.  Yes? Yes!
Peace and love.
P. S.
Be sure to subscribe for more tips to grow your business on and off line.  If this post helped you in any way please share it with others so we all may grow together!
Comments via Facebook
comments